Mark Medoff

Mark Medoff is a playwright, screenwriter, and director. He received a Tony Award for Children Of A Lesser God as well as London's Olivier Award for Best Play. He was nominated for an Academy Award and a Writers Guild of America Best Adapted Screenplay Award for the film script of Children Of A Lesser God and for a Cable ACE Award (now EMMY) for his HBO Premiere movie, Apology. He received an OBIE Award for When You Comin Back, Red Ryder.

Among his movies are Clara's Heart; Off Beat; and City Of Joy.

He has written one novel, Dreams of Long Lasting.

In 2000, Mark directed and co-produced the documentary film, Who Fly on Angels' Wings, about a mobile pediatric unit traveling through the underserved areas of southern New Mexico.

In 2001, he directed the feature film, Children On Their Birthdays, based on the story by Truman Capote. Among other awards, it received the Houston World Film Festival Award for Best Family Film.

His play Prymate ran briefly on Broadway in 2005 and almost convinced him to get the hell out of the theater.

He was Reynolds Eminent Scholar in the School of Theatre at Florida State University 2003-2006. He is now Distinguished Professor of Playwriting at the University of Houston and Senior Fellow in the Creative Media Institute for Film & Digital Arts at New Mexico State University. He formerly taught at NMSU for 27 years and was Co-Founder and Artistic Director of the American Southwest Theatre Company and Head of the Department of Theatre Arts for 9 years, following 12 years in the English Department.

In 1974, he received NMSU's highest faculty honor, the Westafer Award. In 1980, he was honored with the Governor's Award for Excellence in the Arts, New Mexico's most prestigious lifetime artistic honor. In 2005, he received The Kennedy Center Medallion for Excellence in Education and Artistic Achievement.

In 2006 he directed the short film 100 MPG, which was selected to a number of film festivals.

In 2007, he directed Boom, a training film for the military, produced by the Creative Media Institute at NMSU and the Department of Justice.

More recently, he directed the premiere of the stage musical Extinction: A Love Story, by Bob Diven; The Men Of Mah Jongg, a new play by Richard Atkins, that ran at New York City's Queens Theater in the Park in December 2008; Disposable Nut, by Ross Marks; and his own The Same Life Over at Las Cruces' No Strings Theater Company.

August 2009, he directed the feature film Refuge, which he wrote from a story by Phil Treon and him. The movie stars Linda Hamilton, Christopher McDonald, Chris Payne Gilbert and Lena Georgas.

He is now working on a 6 play cycle, The Deboomer Generation, about the period between 1946 and 2006, which he is workshopping at the University of Houston.

He has been married for thirty-eight years to Stephanie Medoff; they have three daughters and six grandchildren.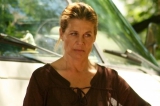 Linda Hamilton
Born in Salisbury, Maryland, Linda Hamilton traces her love of acting to her childhood involvement in junior theatre groups in her hometown. After high school, she studied for two years at Washington College and then moved to New York, where she was accepted into the Lee Strasberg Theatre Institute. She also studied under acting coach Nicholas Ray.

After appearing in numerous stage productions including A View From The Bridge and Richard III, Linda made her professional acting debut with an appearance in the daytime television drama Search For Tomorrow. She then moved to California, where she began appearing in various movies of the weeks, among them Rape And Marriage: The Rideout Case costarring with Mickey Rourke; Country Gold; and Go Toward The Light.

Her feature motion picture career began with Tag: The Assassination Game; followed by Children Of The Corn; The Stone Boy with Robert Duval; Black Moon Rising with Tommy Lee Jones, and King Kong Lives. Linda created her breakthrough role as Sarah Connor, the lonely waitress who transforms into a courageous survivor in The Terminator. When she reprised and reinvented her role in Terminator 2: Judgement Day, she not only earned praise from both critics and audiences alike (winning both Best Female Performance and Most Desirable Female at the 1992 MTV Awards), but also became the very definition of the strong, intelligent action heroine for years thereafter.

Since then, she has shown her range by starring in feature films such as Mr. Destiny with James Belushi and Michael Caine; Shadow Conspiracy with Charlie Sheen and Don Sutherland; Silent Fall with Richard Dreyfuss; Dante's Peak with Pierce Brosnan; Skeletons In The Closet opposite Treat Williams and Jonathan Jackson; as well as in critically-acclaimed cable and television films such as A Mother's Prayer, for which she received a Cable Ace Award and a Golden Globe nomination; The Color Of Courage, for which she received a Golden Satellite Award for Best Actress; Bailey's Mistake; and A Silent Night.

Linda is also well-known to television audiences for her starring role in CBS' acclaimed series Beauty And The Beast, for which she received an Emmy nomination and Golden Globe nomination. She has also lent her considerable voice talents to audio books and albums such as Suzanne Finnamore's novel Otherwise Engaged and the Grammy-Award-winning The Children's Shakespeare, as well as such popular animated series as Batman Beyond, Buzz Lightyear Of The Star Command and Disney's Hercules.

Her recent film work includes Broken opposite Heather Graham and the English independent film Holy Water. Linda recently did an arc for the SHOWTIME TV series Weeds starring Mary Louise Parker and a recurring role in the NBC TV Series Chuck.
Christopher McDonald
Christopher McDonald is one of Hollywood's most prolific and versatile actors. With memorable performances in Thelma and Louise and Happy Gilmore, McDonald is a classically-trained stage actor, with a broad fan base. His notable dramatic television guest-starring roles include work on The Sopranos; The Bronx is Burning; and 61. McDonald recently starred in Superhero Movie, (Dimension Films) a spoof of the comic book hero film genre which also starred Tracy Morgan and Pamela Anderson and in the Sony Pictures release The House Bunny.

McDonald first caught Hollywood's attention when he played Goose McKenzie in Grease 2, starring Michelle Pfeiffer. Even though more movie offers followed, McDonald opted instead to work on his acting craft, immersing himself in acting studies at London's Royal Academy of Dramatic Art, and the London Academy of Music and Dramatic Art. Upon returning to Los Angeles, McDonald began an enviable career that has never slowed down. Film highlights include The Boys Next Door (1985); Outrageous Fortune (1987); Chances Are (1989); Thelma and Louise (1991); Dutch (1991); Wild Orchids 2 (1992); Grumpy Old Men (1993); Fatal Instinct (1993); Terminal Velocity (1994); Quiz Show (1994); Cover Story (1994); Rich Man's Wife (1995); Happy Gilmore (1996); Leave it to Beaver (1997); Flubber (1997); The Iron Giant (1999); The Perfect Storm (2000), Spy Kids:2 (2002); Grind (2003); Takedown (2004), Rumor Has It (2005), American Pie (2006); Kickin' It Old Skool (2007); and Mad Money (2008).

McDonald's long held respect for the stage led him to return to New York to star as Billy Flynn, the nefarious self serving lawyer in Kander and Ebb's Chicago.

The show toured major markets nationwide with McDonald's leading performance embraced by critics and audiences alike. Other theater credits include Nightclub Cantina; Hay Fever; Bounders; and The Los Angeles Theatre Center's productions of Hamlet; Othello; and The Taming of the Shrew. He is also the recipient of a Drama-logue Award for Best Actor (Final Touches).

McDonald's TV credits also include regular appearances on the series Boardwalk Empire (HBO), Harry's Law (NBC), Cracking Up (Fox), Kim Possible (Disney), North Shore (Fox), Family Law (CBS) and Veronica's Closet (NBC).

Born and raised in New York City, McDonald is one of seven children. Originally, a pre-med major at Hobart College, McDonald decided to pursue an acting career in his senior year. In addition to his theater studies in London, McDonald also attended the Stella Adler Acting Conservatory in New York.

McDonald and his wife, Lupe, are the proud parents of 3 daughters and a son, and reside in Los Angeles.

Chris Payne Gilbert

Chris Payne Gilbert is a series regular on The Protector and was a series regular on TBS' 10 Items or Less for three seasons playing the role of 'Todd Sykes'. He has also appeared in such television series as The Shield; Sex and the City; Bones; Gilmore Girls; Burn Notice; Moonlight; Shark; Friends; CSI: Miami; Navy NCIS; Law & Order; and Charmed.

His feature film credits include Refuge; The Broken Hearts Club; Story of a Bad Boy; Saving Manhattan; The Irish Vampire Goes West; and the upcoming film, Pearblossom. He also co-starred in the television movie Hollywood Vice and is a founding member of Mad Dog, an experimental theatre company in New York.

His off-Broadway credits include Kilt; Gross Indecency; Walking Off the Roof; and Through Fred, and he recently appeared in All My Sons at the Geffen Playhouse in Los Angeles and in Beggars in the House of Plenty by John Patrick Shanley which was produced by Ginger Perkins (producer of Refuge) also in Los Angeles.
Lena Georgas

Lena Georgas has appeared in such television shows as Prime Suspect; Flashforward; NUMB3RS; Law and Order; Law and Order: SVU; and appeared as a Series Regular in Stephen King's Kingdom Hospital. She has performed in a number of Off-Broadway productions including Ophelia at the 4th Steet Theater (New York Theater Workshop) and The Calcutta Auction. In addition, Lena recently appeared in John Patrick Shanley's Beggars In The House Of Plenty. Most notably, Lena starred in the New York premiere of Richard Kalinowski's Beast On The Moon. The production was directed by Larry Moss at the Century Center for the Performing Arts. Georgas' performance was hailed by The New Yorker magazine as "luminous" and she was named by Variety as one of the "10 Actors to Watch." Lena graduated from Vassar College with a B.A. in Drama and has spent time abroad studying at The British American Drama Academy. She currently resides in Los Angeles.

Ginger T. Perkins

Ginger T. Perkins began her professional career as Business Manager and Marketing Director for the Texas Tech University Theatre, followed by four years as the Assistant Executive Director of the Utah Endowment for the Humanities. She has worked as a fundraising and marketing consultant for the Utah Media Center, the U.S. Film Festival (which evolved into the Sundance Film Festival); Ballet West; Repertory Dance Theatre; Utah Opera and numerous arts organizations around the country. Ms. Perkins was also a member of the graduate faculty at the University of Utah, teaching in its Arts Administration program, and has acted as adjunct faculty at Santa Monica College and as a guest director and lecturer at the University of Nevada, Las Vegas. She is a member of the College of Fellows of the Southwest Theatre Association.

She owned her own talent agency in Salt Lake City (The Burton and Perkins Agency), served on the Board of Directors for the Utah Association of Motion Picture and Television Artists and later established herself in Los Angeles as a personal manager and as an agent for actors and writers. Ms. Perkins left the agency business to become Director of Marketing for Cannon Pictures.

Ms. Perkins is an award-winning theatrical producer, producing in Texas, Washington, D.C., California, Oklahoma, North Carolina, Arkansas, Utah, and Scotland. She lived in Aberdeen, Scotland from 1972-1975 where she acted, directed and designed plays under the auspices of the Attic Theatre Company and she taught at the American School of Aberdeen. She produced plays, dance programs, music and art exhibits for the Edinburgh International Festival Fringe for 25 years, running both a professional company and a mentoring program for children. Her company, Frantic Redhead Productions, won a "Best of the Fringe" award for a play co-produced with Scoric Productions, The Knife Thrower's Assistant: or A Life on the Cutting Edge written and performed by Oklahoma native, Ronnie Claire Edwards. Frantic Redhead Productions also won a coveted "Fringe First" award in conjunction with Playwrights' Arena of Los Angeles for Moscow. Ms. Perkins operated theatres in Edinburgh for the Fringe Festival for several years and Frantic Redhead Productions thrived at the at the Fringe with critically acclaimed outdoor productions of Macbeth and four original Sherlock Holmes plays, an original play about Mary Queen of Scots as well as two popular children's plays.

Ginger served on the National Board of Women in Theatre from 1981-1985 and was the Editor of its newsletter. She worked with other board members in producing four Women's Theatre Festivals in San Diego, Dallas, New York and Minneapolis. She also served as President of the Board of Directors for The Edge of the World Theater Festival in Los Angeles.

Ginger currently works as a film and theatre producer in Los Angeles. Her most recent film producing credits include Refuge written and directed by Mark Medoff; The Game of Their Lives written by Angelo Pizzo and directed by David Anspaugh; and the family film written by Douglas Sloan and directed by Mark Medoff, Children On Their Birthdays based on a Truman Capote short story. While working for Crusader Entertainment as an in-house producer, Ginger worked with writers, directors and company executives in developing family films including historical films, sports films and fantasy films. Other film producing credits include All Tied Up and Baby Luv. Ginger's other work in film and television has included work as casting director, production accountant, script consultant, distribution and marketing consultant and acting coach. Ginger has produced award-winning plays in Los Angeles under Frantic Redhead Productions and has co-produced with Playwrights' Arena, The Lost Studio, The Zephyr Theatre, Sacred Fools, The Powerhouse Theatre and Burglars of Hamm. She has toured shows in the United States and in Europe.

Ginger holds a Bachelor of Science degree in Education (Theatre and Speech) from Texas Tech University and a Master of Fine Arts in Arts Administration from the University of Utah.

William J. Immerman

William J. Immerman is currently President of Salem Productions, Inc., an independent motion picture production and consulting company that provides production and business affairs consultation to production and distribution companies as well as developing and producing its own motion pictures. Among Salem's clients is Yari Film Group, where Immerman was formerly Senior Executive Vice President and Chief Operating Officer of the company and its affiliated independent motion picture and television production, financing and international distribution companies.

Prior to joining Yari Film Group, Immerman was Senior Executive Vice President and Chief Operating Officer of Crusader Entertainment, LLC, an Anschutz Film Group company, from its founding until its merger with Walden Media, LLC. He received his B.S. from the University of Wisconsin and his J.D. from Stanford Law School. He also served as an officer in the United States Army Reserve, attaining the rank of Captain.

He began his career as a Deputy District Attorney for the County of Los Angeles and soon after entered the motion picture industry with American International Pictures ("AIP") as Associate Counsel.

At AIP, Immerman was promoted to Director of Business Affairs and later to Vice President in Charge of Business Affairs. He was also a member of the Production Committee for AIP that had final approval on all projects made by the film company and all budget matters and was the AIP production executive on such successful films as Wild In The Streets and Three In The Attic; among others. He also acted as production executive for AIP on the television special entitled An Evening Of Edgar Allen Poe starring Vincent Price. While at AIP, Immerman represented the company on the board of directors of International Film Importers and Distributors of America, Inc.

He next joined Twentieth Century Fox as Vice President in charge of Business Affairs and acted as chief talent, production and distribution negotiator for the studio and represented Fox on the board of directors of both the Motion Picture Association of America and the Association of Motion Picture and Television Producers. Immerman had supervisory responsibility for both motion picture and television business affairs at Fox. In addition, he was also responsible for bringing in several of his former creative associates from AIP and their projects to Fox, which resulted in the financing by the studio of a number of very successful motion pictures, Including Dirty Mary, Crazy Larry, Legend Of Hell House, Capone and Race With The Devil.

Promoted to Senior Executive Vice President of Fox's feature film division, Immerman joined a three-man board of senior EVP's who reported directly to the Chairman of the Board. Among the projects approved for production during this period were Star Wars, The Omen; and Silver Streak. Immerman was also a Senior Executive Vice President of the parent company. While at Fox Immerman was the executive in charge of the original Broadway production of The Wiz.

Immerman resigned from Fox to establish Scoric Productions, Inc., an independent production company. Scoric had an exclusive production agreement with Warner Bros. for two years. While at Scoric he acted as Executive Producer of the motion picture Highpoint starring Richard Harris and Christopher Plummer, which was one of the original pictures produced at the inception of the Canadian tax incentive program, and was released by New World Pictures and he arranged financing and distribution for the syndicated television special That's Panthertainment which was distributed by United Artists Television.

He next formed Cinema Group, Inc. and was Chairman of the Board and President of the company. Cinema Group was the first motion picture company to raise start up money from Wall Street through both an initial private placement and a subsequent public offering. Immerman acted as Executive Producer on the company's productions: Take This Job And Shove It starring Robert Hays and Barbara Hershey; Southern Comfort starring Keith Carradine and Powers Boothe; and Hysterical starring the Hudson Brothers. During Mr. Immerman's tenure at Cinema Group the company also secured financing for the cable television series Likely Stories, which had its initial exhibition on Cinemax, and arranged the co-financing with Paramount Pictures for the films, Staying Alive, Star Trek II and Flashdance.

Immerman has also produced or acted as executive producer of the following motion pictures: Mind Games starring Edward Albert and Maxwell Caulfield; Primal Rage starring Patrick Lowe and Bo Svenson; Welcome To Spring Break starring Nicholas DeToth, Michael Parks and John Saxon; Where The Red Fern Grows Part II starring Wilfred Brimley, Doug McKeon, Chad McQueen and Lisa Whelchel; The St. Tammany Miracle starring Mark Paul Gosselar, Jamie Lunar, Soliel Moon Fry and Steve Allen; The Lost Treasure Of Sawtooth Island starring Ernest Borgnine; Bring Him Home starring Edward Asner and Sharon Gless; Children On Their Birthdays starring Christopher McDonald, Sheryl Lee and Tom Arnold; Swimming Upstream starring Geoffrey Rush and Judy Davis; Danny Deckchair starring Rhys Ifans and Miranda Otto; Where The Red Fern Grows starring Dave Matthews and Dabney Coleman; Sound Of Thunder starring Ed Burns and Ben Kingsley ; Ray starring Jamie Foxx; Game Of Their Lives starring Gerard Butler and Wes Bentley; Sahara starring Matthew McConaughey, Steve Zahn, Penelope Cruz and William H. Macy; Nothing But The Truth starring Kate Beckinsale, Matt Dillon, Alan Alda, Vera Farmiga and Angela Bassett; What Doesn't Kill You starring Mark Ruffalo, Ethan Hawke and Amanda Peete; The Maiden Heist starring Morgan Freeman, Christopher Walken, William H. Macy and Marcia Gay Harden; Refuge starring Linda Hamilton and Christopher McDonald; Guns, Girls & Gambling starring Christian Slater, Dane Cook and Gary Oldman; and Can't Stand Losing You a documentary about the formation, breakup and reunion of the classic rock band "The Police".

Until its merger with The Samuel Goldwyn Company in 1991, Immerman served as a member of the Board of Directors of Heritage Entertainment, Inc., a public company which then owned and operated the Landmark Theaters chain of theaters.

Immerman has also served as Special Consultant to the Office of the President of Pathe Communications Corporation and as Vice Chairman of Pathe's subsidiary company, Cannon Pictures, Inc. He has also been President of Distribution Expense Company, a company that provided loans to independent producers and distributors used to pay for motion picture theatrical distribution expenses.

During the 1980"s Immerman served on the National Advisory Board of the Sundance Film Festival and from the early 1990's until 2007 served on the National Advisory Board of the DeSantis Center for Motion Picture Industry Studies at the College of Business, Florida Atlantic University. He also is a member of the Los Angeles Advisory Committee of the University of Wisconsin Foundation and a Trustee of the University of Wisconsin Memorial Union Building Association. Immerman has also been a member of the Board of Directors of the Thalians Mental Health Center at Cedars Sinai Hospital in Los Angeles and produced The Valentino Awards Show (televised on RAI-TV in Italy) on several occasions for the Thalians and other live event shows for other charities. He is a member of the Screen Actors Guild and serves as a director of The Screen Actors Guild Foundation.

Immerman produced the Los Angeles legitimate stage production and international tour of The Knife Throwers Assistant: or A Life On The Cutting Edge and the Los Angeles legitimate stage production of Berlin To Broadway, the music of Kurt Weil.

Immerman has been "Of Counsel" to the law firm of Barash & Hill where he served as the supervising attorney of the entertainment law department and "Of Counsel" to the Los Angeles law firm of Kenoff & Machtinger and senior member of The Law Offices of William J. Immerman. During that time he specialized in representing sales agents, independent producers, financiers and distributors and negotiating complex financing deals and acting as production and distribution counsel for his clients. He is a member of the State Bar of California and the Los Angele County Bar Association and Beverly Hills Bar Association.

Immerman is a member of the Academy of Motion Picture Arts and Sciences and has served as an arbitrator for the Independent Film and Television Alliance, the non profit membership organization of all the leading international motion picture distributors and is recognized as an expert on the motion picture industry and frequently testifies in arbitrations and court cases, federal, state and international. In addition he frequently lectures at colleges and universities.